Crunchbase is a great source of data and the fact is getting these signals shows when companies are ready to buy. Some companies utilize this strategy, but downloading a CSV file, prospect them manually and reach out on LinkedIn manually just sucks!
We started to look at the power of Saleshub and we came to the realization this has to be 100%. Automated and here we go!
First login to Crunchbase and search your ICP or recent financing rounds and export the CSV.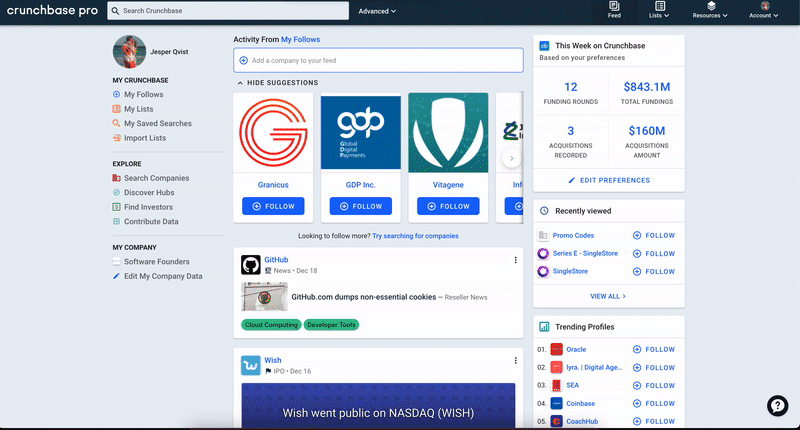 Next go to Saleshub.ai create an Automation targeting your list with starting point "My Companies" (requires sales navigator). Add any step such as Connect on LinkedIn, send email, send LinkedIn message etc everything will be automated.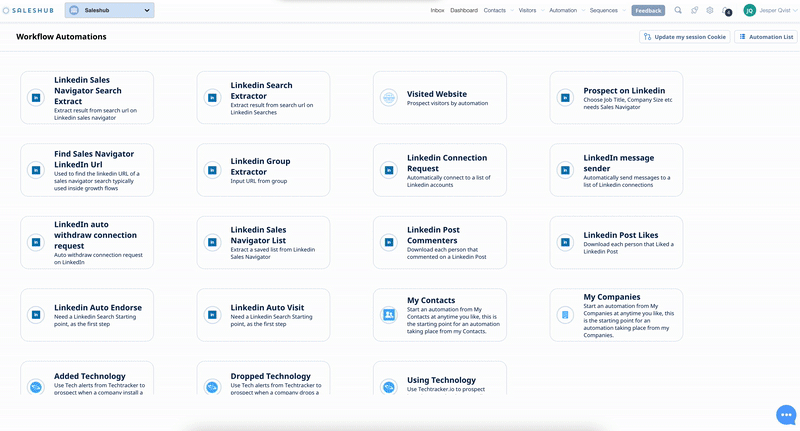 Next Import the CSV file to my companies.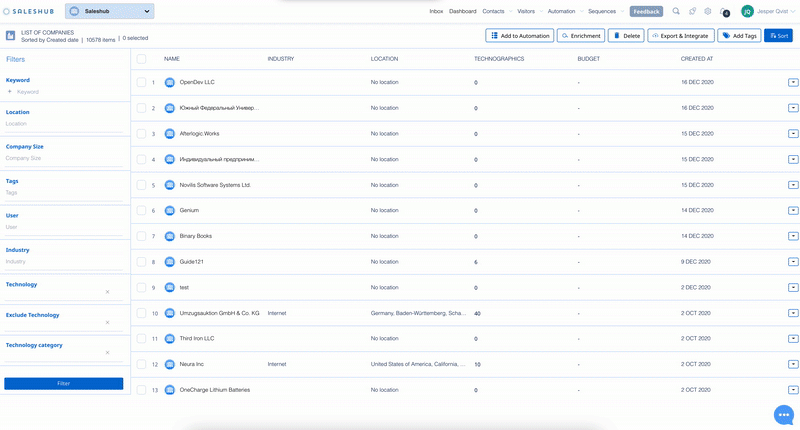 Finally enroll the companies in the automation and you can do that adhoc daily if you like into the same automation and build a predictable sales pipeline.
Thats it start selling and automating with Crunchbase today!