Building a company is hard, but reaching out and finding investors can be one of the toughest task for founders. We have been there, we walk away from a $3M Series A term sheet in 2016. Here is a screenshot we redacted the information showing the investor to be fair to them.
So firstly you need to prepare a data room when starting to raise, if you have zero revenue, build revenue first – it is rare investors will invest in anything without revenue these days. Your numbers will tell the story for us we went from 0-1.2M ARR USD in 14 months and that got us conversations + due diligence with the likes of Bain, Northzone, Notion and many more. The VC's look at your do they believe you will work hard, does the story add up, is the space one that is interesting and are they already established winners etc. There goes many things into fundraising.
One important thing is before you start know your numbers! Know what you are raising, your mind set should be We are raising $3M to achieve. Talk about it as it happened show you are determined. I learned in one of the best accelerators in San Francisco the same, if you aren't specific, don't have revenue go build before you raise. Traction, Traction, Logos and your story matters!
So things have changed since 2016 and how can you reach investors in a more sufficient manner in 2021? Firstly it is quite easy you can use Crunchbase + Saleshub.ai to fully automate the flow.
There are 2 approaches here:
Find the desired funds and export them
Find the desired angels and export them
Find the desired funds and export them
Lets start with the first approach Go to Crunchbase and export your desired investment funds
Next import this list into Saleshub.ai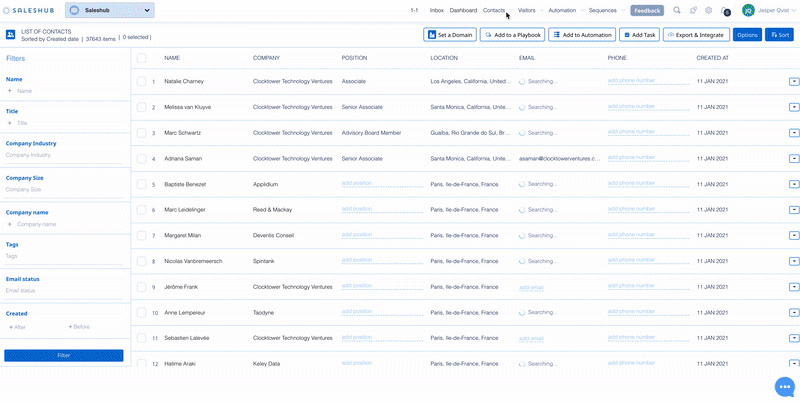 After that Build your automation with start point My Companies and design the job titles you like to prospect such as: "Investor, Associate, VC, Angel, Founder, Partner" and choose how many people in the fund 1-3 people is advised not more…. then set your entire flow emails and LinkedIn if you desire and you are done 🙂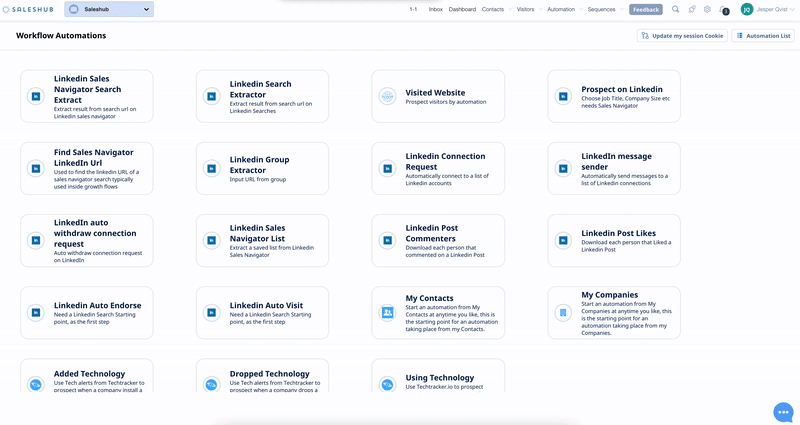 Now the final step is to select the companies and enroll in an automation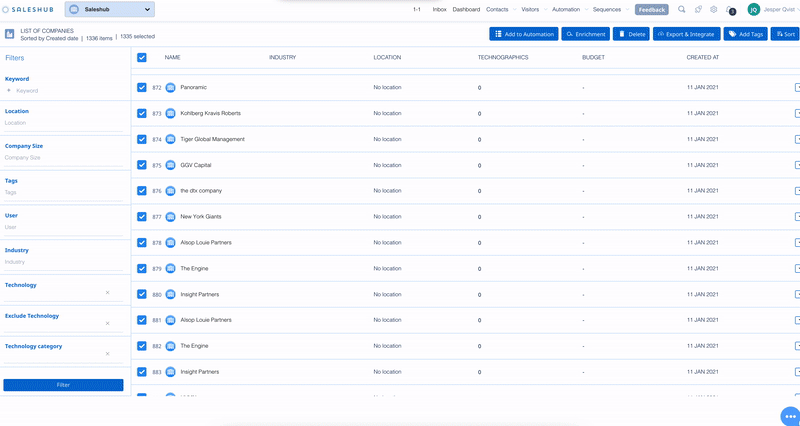 Find the desired angels and export them
Go to Crunchbase search for people with a minimum amount of investment, location etc and export to a CSV…
Next go to Saleshub and import them (Saleshub will find the email and Double verify it based on the company name and full name of the person)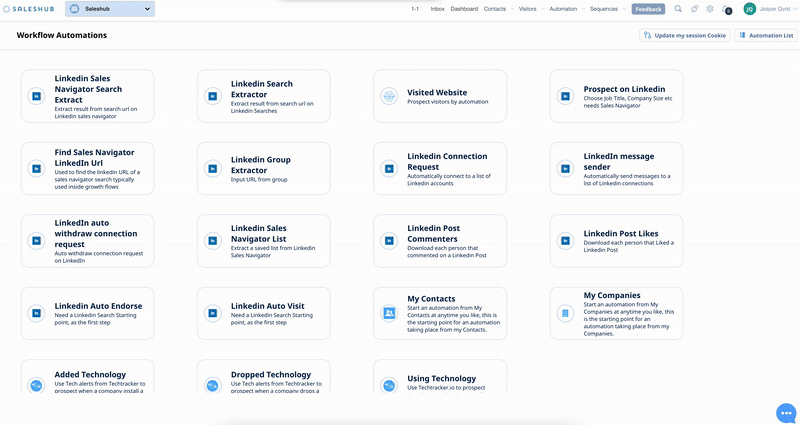 After that manually enroll them into an Automation made with start point My Contacts that includes your entire outreach.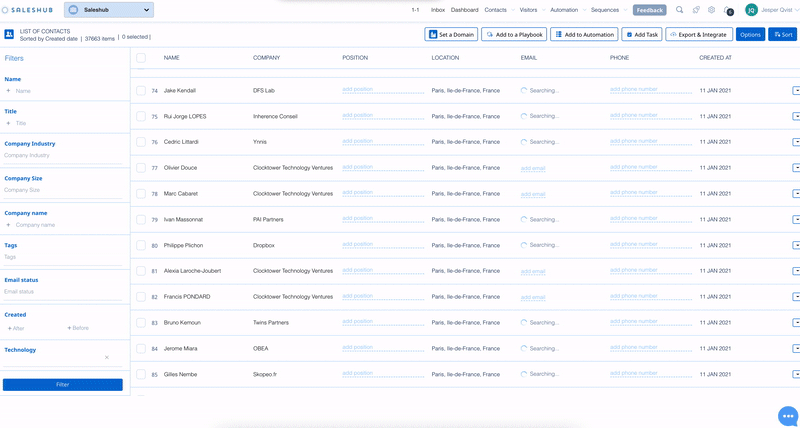 And you are now automating your outreach to Angels, Seed Investors or later stage investors depending on your situation 🙂